NEW! CLICK BELOW & WATCH US ON FACEBOOK LIVE EVERY WEEK!
Miamisburg Wesleyan Church | Facebook
YOU BELONG HERE...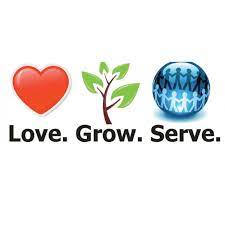 Love. Grow. Serve.- These three words describe who we are at Miamisburg Wesleyan Church
LOVE God and Love Others: The Bible tells us that we are to love God with all our heart, soul, mind and strength and to love our neighbors as ourself. We endeavor to do these two things, love God and love others, to the best of our ability. We don't always get it perfect but we are committed to doing our best. We express our love to God through daily surrender and worship.
GROW together in Christ: To grow is to become more like Christ everyday. This is achieved through daily Bible reading and prayer, connecting with others in small group Bible studies, mentoring, and accountability groups. We also grow in faith by learning to trust in God in the small and big challenges we face daily.
SERVE the body and community: God has uniquely gifted each of us with our personalities, talents and spiritual gifts and He wants to use these for His glory and the development of the church. We realize that to serve is to follow the leading and promptings of Christ, to put others first and to make ourselves available to God as we GO and make disciples.
We invite you to join us as we Love, Grow and Serve together. If you have questions about how you can get plugged in at Miamisburg Wesleyan please give us a call at the office at 937-866-3255.